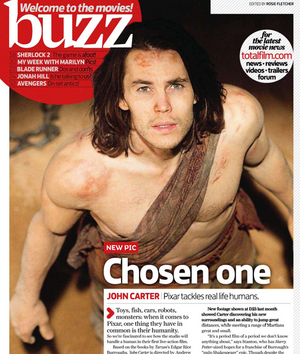 For those of you eagerly awaiting the release of John Carter, here is a little tidbit for you--Buzz magazine has released a photograph of Taylor Kitsch as John Carter. Wonder what he's looking up at, huh? Looks like we're just going to have to wait till the movie comes out to know for sure.
Do you think Taylor Kitsch makes a convincing John Carter? What are you most looking forward to seeing in the film? Comment below and let us know!
Source: comicbookmovie.com
Ad blocker interference detected!
Wikia is a free-to-use site that makes money from advertising. We have a modified experience for viewers using ad blockers

Wikia is not accessible if you've made further modifications. Remove the custom ad blocker rule(s) and the page will load as expected.