Ad blocker interference detected!
Wikia is a free-to-use site that makes money from advertising. We have a modified experience for viewers using ad blockers

Wikia is not accessible if you've made further modifications. Remove the custom ad blocker rule(s) and the page will load as expected.
Welcome to the John Carter Wiki
a community site dedicated to Disney's John Carter.
Featured Article
John Carter is Disney's film adaptation of the Barsoom series of books first published in Princess of Mars by Edgar Rice Burroughs in 1917. Finding Nemo and WALL-E writer/director Andrew Stanton is the visionary mind behind this science fiction epic. The John Carter Wiki is your one-stop spot for information about the movie.
Willem Dafoe
as Tars Tarkas

James Purefoy
as Kantos Kan

Daryl Sabara as
E.R. Burroughs

Thomas Haden Church


as Tal Hajus

Samantha Morton
as Sola

Polly Walker
as Sarkoja
Click Here to check out a gallery of screenshots from the film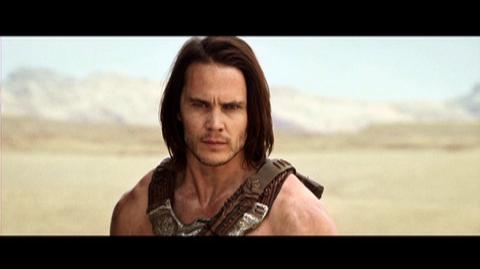 Create blog post
I want to take a moment to inform you all of the John Carter sequel campaign on facebook, they are gathering signatures to send petitions, both physical and from change.org

here is the facebook page

an…

Read more >

Your eyes do not deceive you. This little beastie runs faster than a race car, has rows of razor-sharp teeth, an amazing sense of smell, and it can easily tunnel through the ground with it's 10 power…

Read more >

Have you watched this exclusive 10-minute preview for John Carter from EW?




Don't expect any spacemen or Mars just yet- this clip takes place entirely on Earth!

Read more >
See more >